To book a place at Spode Music Week or apply for a bursary you should contact the acting bursar, Angelica Galea. She can be contacted by email: angelicagyoung@gmail.com, by telephone: 07974 556541, or in writing: 46 Helen Road, Botley, Oxford, OX2 0DE.

All other enquiries should be directed to the course secretary, Francis Bevan, via email: frahasio@gmail.com or telephone: 07965 544580.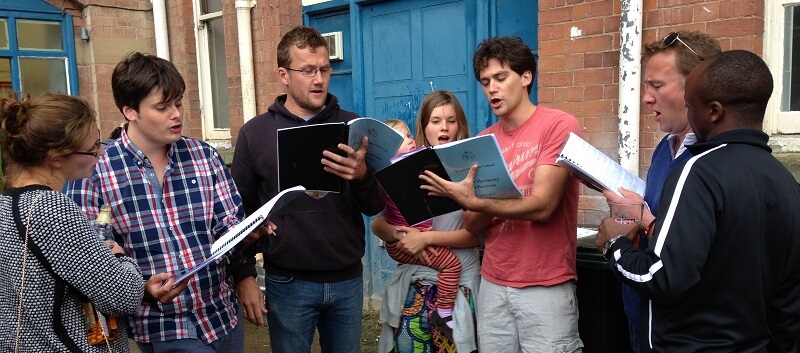 Booking details
Spode Music Week will run from the 12th-19th August 2019. The fees for 2019 are as follows;


| | |
| --- | --- |
| Adult(16+) | £ 440 |
| 13-15 | £ 315 |
| 10-12 | £ 215 |
| 5-9 | £ 115 |
| Under age 5 | voluntary contribution |
Cheques should be made payable to Spode Music Week and sent to the postal address listed above.

Initial bookings should be accompanied by a £50 deposit (which is non-refundable). Final payment of the full cost of attending must be made by the final booking date (TBC). Cancellations made before the final booking date are fully refundable (less the deposit amount). Bookings cancelled after the final booking date will be dependent on the circumstances. Spode Music Week will deduct from any refund any costs already incurred as a result of the booking.

Those aged under 16 must be accompanied by an adult or have an adult participant who can act in loco parentis for the duration of the week.

Rooms are allocated on a first come, first served basis. There are few family rooms and it may be necessary to split couples and families if such rooms are already taken. Wherever possible, parents and children will be placed in adjoining rooms.